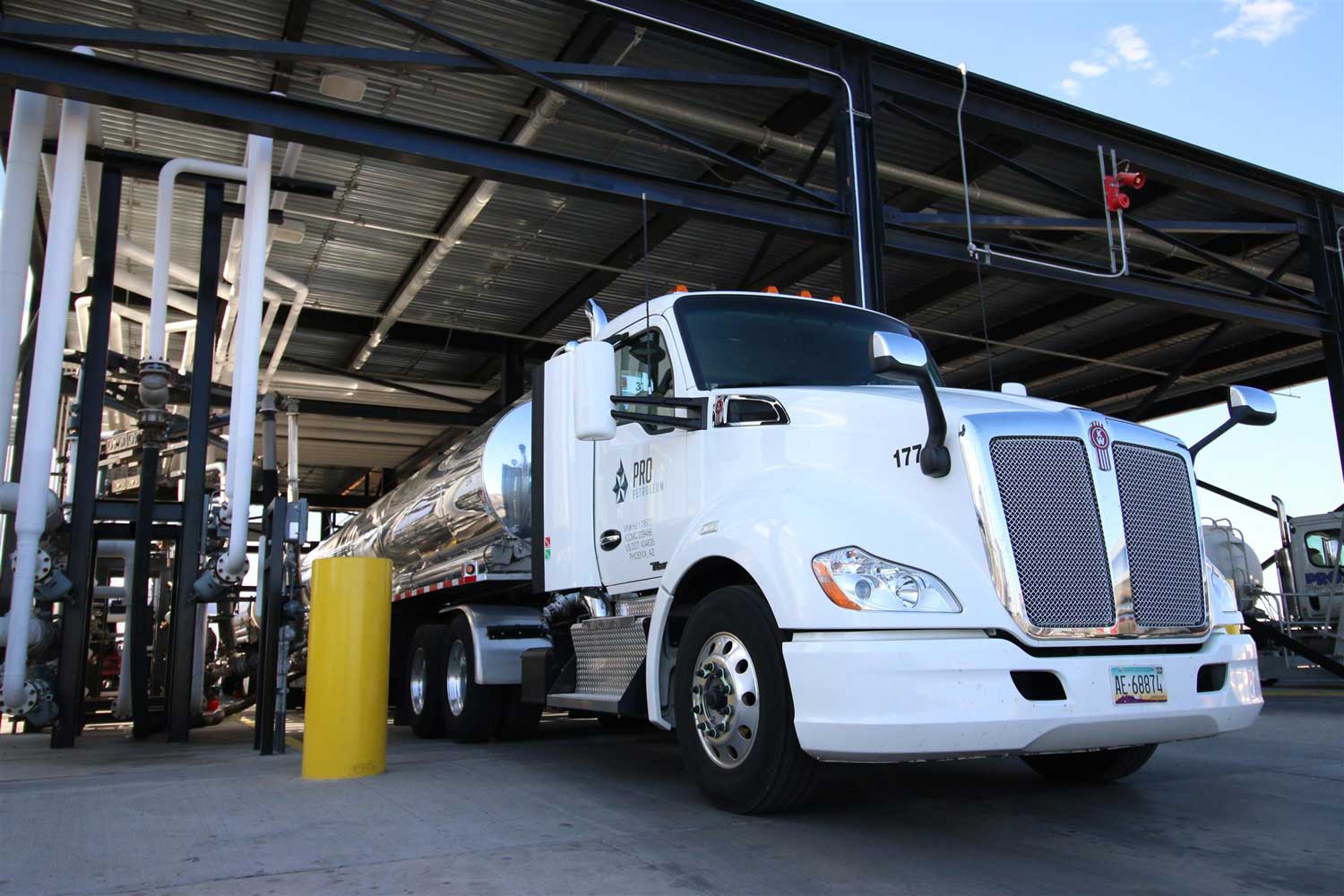 Operating a combined fleet of over 100 trucks, Pro Petroleum annually transports and deliver hundreds of millions of gallons of bulk liquid products, including petroleum fuel products such as gasoline and diesel fuel, renewable fuels such as ethanol and biodiesel, blend stocks, lubricants, diesel exhaust fluid and other products to and for major oil companies, refiners, retailers, bulk fuel and chemical distributors, commercial fuel customers and federal, state and municipal government accounts in Arizona, California, Colorado, Nevada, New Mexico, Oklahoma, Texas and Utah. We dispatch our truck fleets from our Phoenix , AZ and Lubbock, TX products terminals where we maintain 24-hour planning and dispatch centers in support of our 24-hour trucking operations.
Pro Petroleum's truck transportation services evolved as a natural extension of our outstanding fuel wholesale services. Our team of highly skilled and experienced professional drivers, dispatchers, compliance personnel and support staff provide our customers with safe, outstanding truck transportation and delivery services despite evolving transportation sector challenges such as the increasingly severe driver shortage and increases in the costs of goods and services related to trucking.
To learn more, please call one of our Transportation offices.
Phoenix: (800) 791- 4939 or (602) 224-9700
Lubbock: (800) 333-9330 or (806) 744-2067
Professional Drivers Wanted
Pro Petroleum is always looking for qualified, professional drivers to join our outstanding team. Qualified drivers seeking an opportunity to join a dynamic, growing company, earn great pay and benefits and spend more time at home should click the link below to start the application process.
Drivers with questions about employment can contact us at one of the numbers provided above. We look forward to hearing from you. A brighter future may be just a click away.