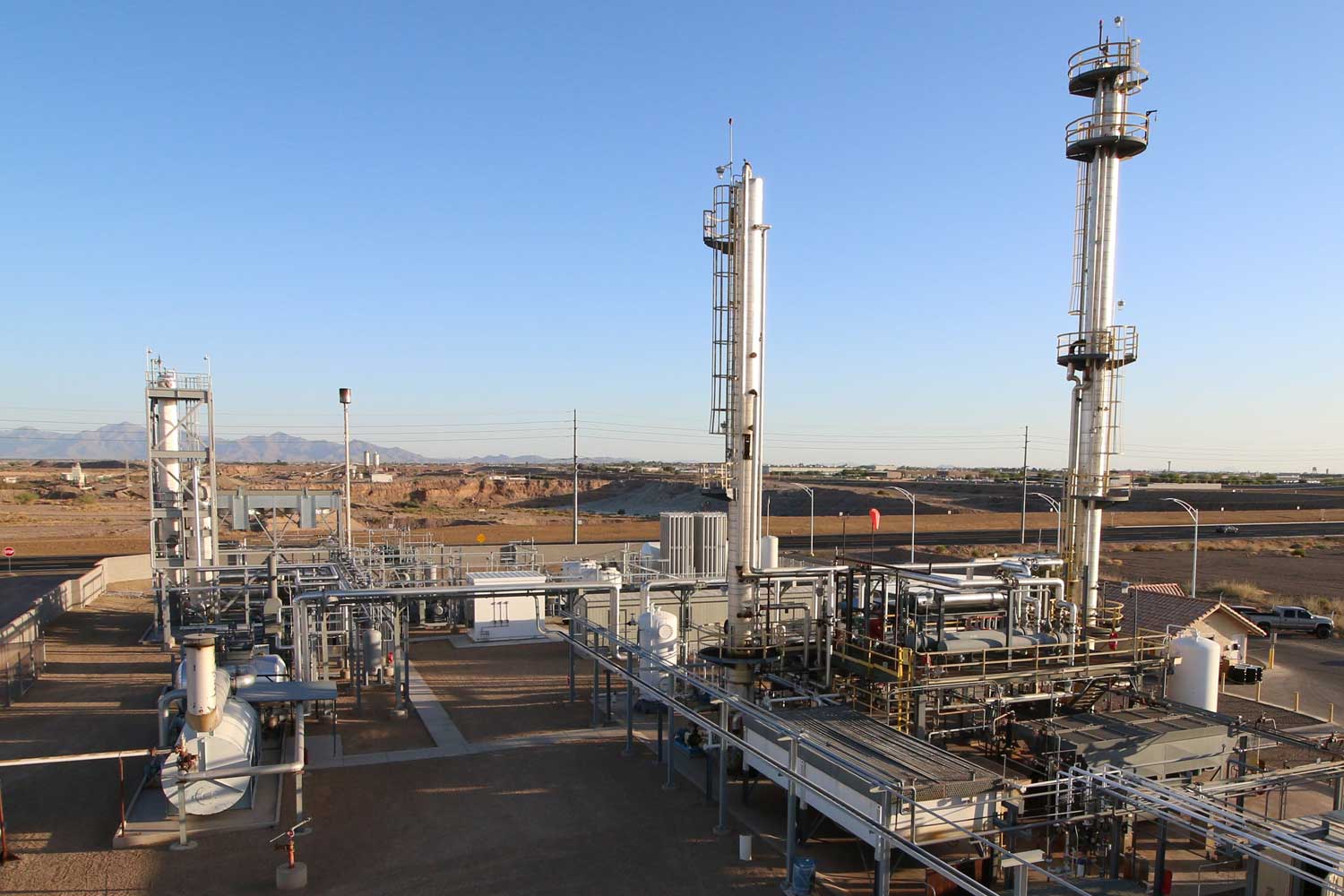 During the transportation of fuel products through a common pipeline, mixing occurs. That mixture – transmix - is an unusable mixture of gasoline, diesel fuel and jet fuel that no longer conforms to the required specifications for any single fuel product. Pro Petroleum processes that transmix back into quality gasoline and diesel fuel products that conform to all the appropriate fuel specifications.
Our El Mirage, Arizona transmix plant currently processes 4,000 barrels (168,000 gallons) of transmix per day into finished product.
Staffed with an experienced, knowledgeable team and equipped with two distillation towers, a diesel hydrotreater, automated three-bay tank truck loading racks, multi-component ratio-blending systems, a vapor recovery system and a full-service on-site fuels laboratory, Pro Petroleum produces quality gasoline and diesel products from transmix sourced from numerous pipeline operations in the Southwest.
Give us a call at 800-333-9330
Helping Refine your Fuel Needs!