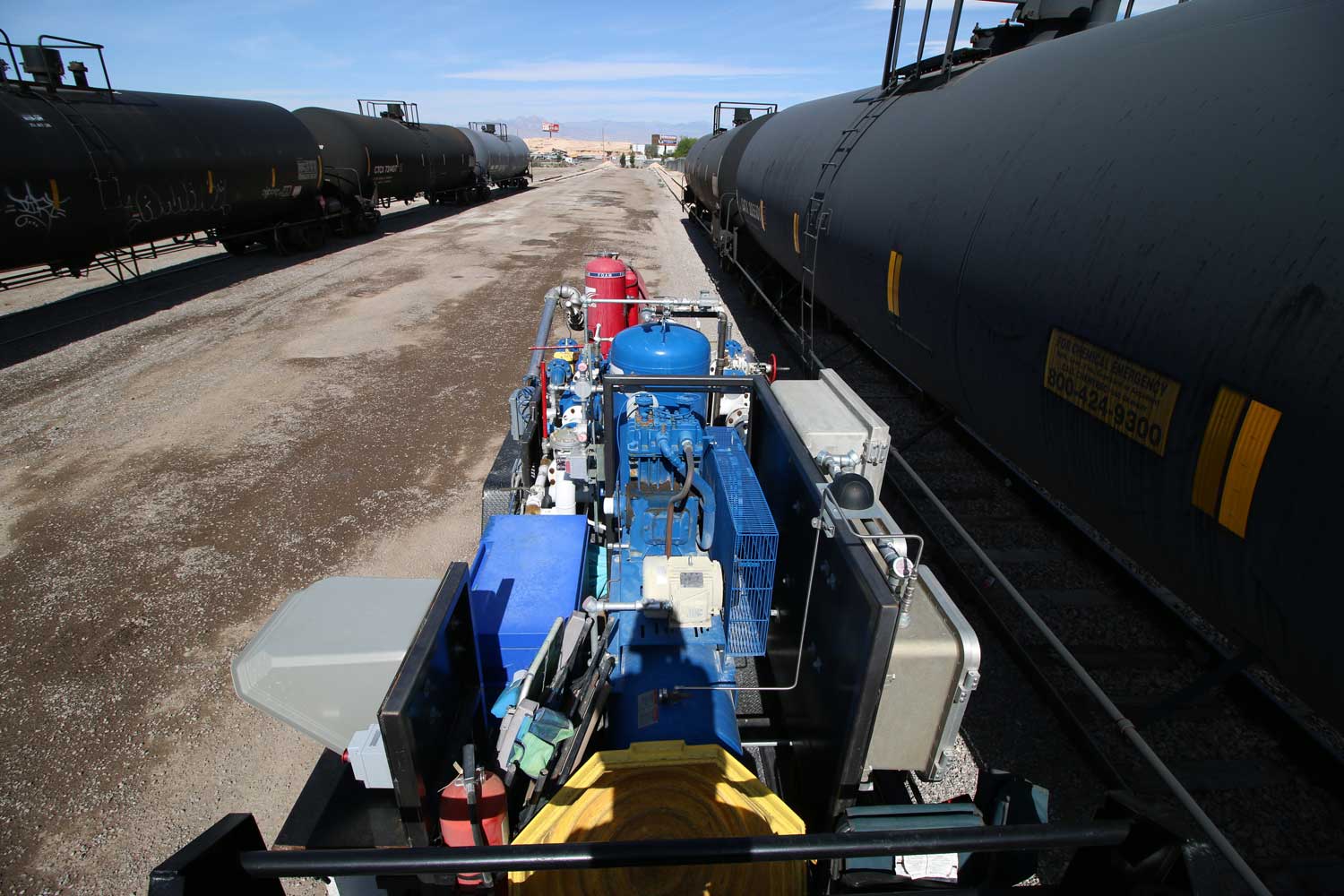 Pro Petroleum provides railcar loading, unloading and transloading services at all of our rail facilities. Located at or very near each of Pro Petroleum's storage terminals, we operate rail facilities in Phoenix, AZ, Las Vegas, NV, Lubbock, TX and Odessa, TX with a combined spotting/placement capacity for over 70 railcars. Working closely with the serving railroads and using automated, state-of-the-art transfer and transloading equipment, Pro Petroleum's knowledgeable rail operations team continually works to improve railcar industry placement times and ensures the safe, timely transfer of products between railcars and storage tanks or tank trucks. Custody-transfer bills of lading are generated for all transport vessel loading and transloading transactions. Pro Petroleum transloads petroleum products, renewable fuels, blend stocks, lubricants and other products. For more information, please call us at (602) 224-9700.
Give us a call at 800-333-9330
Helping Refine your Fuel Needs!