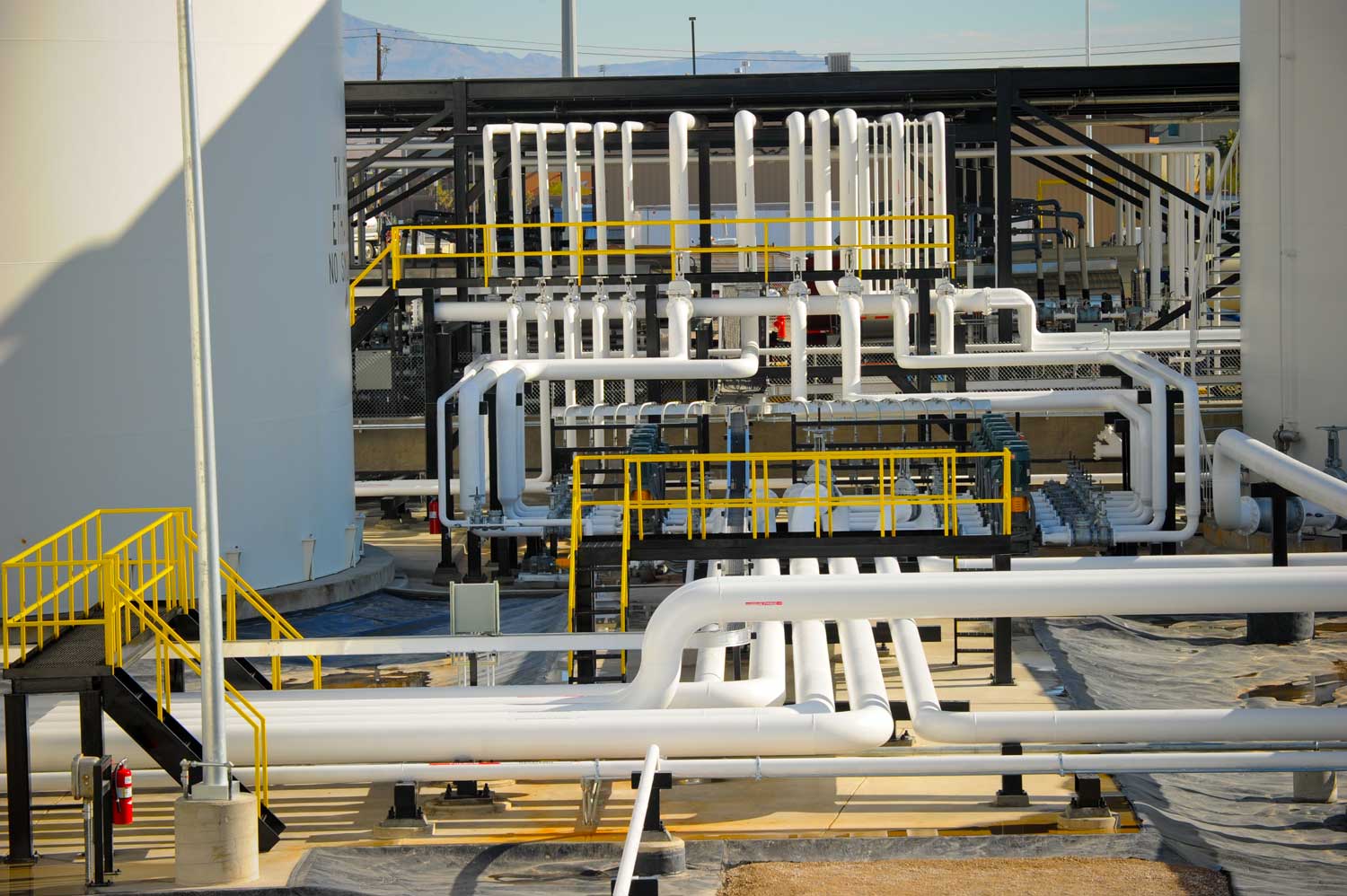 Pro Petroleum owns and operates five product terminals, strategically located across our geographic area: Phoenix, Arizona, Lubbock, Texas, Midland, Texas and Las Vegas, Nevada.
Each of our terminals have state-of-the-art, high-speed computerized loading racks. Pro Petroleum's terminal operations, along with our El Mirage transmix processing facility, enable us to offer our customers petroleum and renewable fuel product storage, throughput, truck loading and blending and additive injection services at multiple facilities with a combined storage capacity of 1.2 million barrels.
Our facilities also offer a total of 13 automated tank truck loading bays, including three "supertanker" loading bays in Las Vegas for the long-vehicle combinations permitted in Nevada and Utah. Each of our terminals are equipped with vapor processing systems and other environmental control systems to ensure safe and compliant operations.
Give us a call at 800-333-9330
Helping Refine your Fuel Needs!